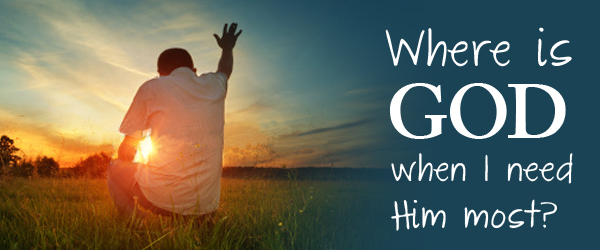 You've asked it. I've asked it. Every one of us at some point has thought it to ourselves or possibly shouted it out loud. It's been asked by every generation before us and will continue to be asked by every generation to follow. The question consists of four simple words that we so often haven't gotten an answer to. Those words are: "God, where are You?"
In much of the Christian teaching we hear today, we only hear what we may refer to as the positive. Not that positive is bad. In fact, positive is good. Positive is great. Positive is godly. I like positive. I believe if more people would look to the positive and respond to life's challenges more positively, the world we live in would be a much better place.
Yet there are times when we need to approach the tough questions of life. We need to answer the questions that many are asking but aren't getting an answer for. Throughout history, as humankind has faced negative circumstances such as war, despair, hopelessness, anguish, weakness, and loss, we've looked up to heaven and questioned how things could turn out the way they did. If there really is a God – and if He really is as good as He and others say He is – then why did this happen to me?
God has promised He'll never leave us nor forsake us (see Hebrews 13:5). He absolutely keeps His promises. Yet there are still times when we ask the question if He's really here with us, if He really cares, if He's really going to come through. There are times when we wonder about His faithfulness to His promises. There are times when we all ask: "God, where are You?" It's a good question. Come to Foster Chapel Baptist Church, we want to help you find the answers.