Christmas: A Story Of The Impossible
There are many practical applications we find that can help our lives as we read the biblical account of the Christmas story. One is found in the first chapter of Luke,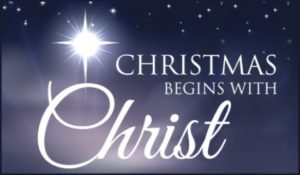 when the angel Gabriel appears to Mary to tell her that she will be giving birth to the Son of God. Mary's response in Luke 1:34 is a totally understandable one: "How can this be, since I do not know a man?" Mary is trying to figure out how God is going to pull off something that's humanly impossible. God's response to Mary is one that can bring life-changing strength to us: "The Holy Spirit will come upon you…"
As Christians who desire to fulfill God's will, we will all face challenges at times that will take us beyond our own abilities. That's when we need to take hold of the same truth that God gave to Mary: The Holy Spirit will be with you to do the impossible! If we only do in life those things we know we can accomplish on our own, we'll be very limited. But if we have faith in God and faith in the promises found in the Bible, we'll step into the realm of possibility far beyond our own understanding.