Our Mission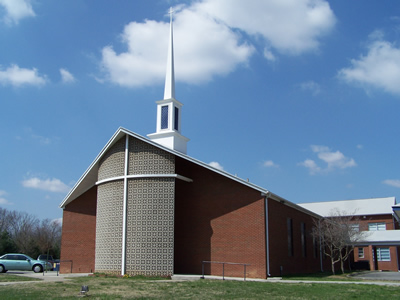 Making disciples who live by God's grace and for His glory at home and across the world.
Two of the most important words that Jesus ever spoke were "follow me;" a statement filled with clarity and mystery that invites a person to leave behind his personal agenda and become a disciple, or follower, of Jesus Christ. Disciples are those who want to become like Jesus in both attitude and action. Jesus did not spend His time on the earth glorifying Himself by flaunting His perfection to the world. Rather He laid down His rights to give humanity the grace that we did not deserve, and glorified His heavenly Father instead. He did this while equipping and empowering 12 disciples to follow in His footsteps, making disciples in Judea, Samaria and even to the ends of the earth. This is our prayer. This is our desire. Fellowship's mission is directly linked to Jesus' Great Commission. We desire to be people who are making disciples who live by God's grace and for His glory at home and across the world.
The True God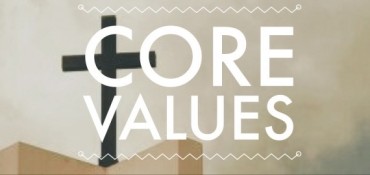 We believe that no matter where you are in your faith, there's always a next step you can take to better connect and grow in your relationship with God. The five areas below represent our values of who we believe God is calling us to become as individuals and as a church community.
Follow Jesus
Receiving, living in and sharing God's grace.
For it is by grace you have been saved, through faith—and this is not from yourselves, it is the gift of God. (Ephesians 2:8)

Spend Time with God
Growing in wisdom, character and obedience.
"I am the vine; you are the branches. Those who remain in me, and I in them, will produce much fruit. For apart from me you can do nothing." (John 15:5)
Connect in Community
Experiencing community and doing life with others.
Let us think of ways to motivate one another to acts of love and good works. And let us not neglect our meeting together, as some people do, but encourage one another. (Hebrews 10:24-25)

Serve Others
Using God-given gifts to serve others and make a difference.
Use your freedom to serve one another in love. For the whole law can be summed up in this one command: "Love your neighbor as yourself." (Galatians 5:13-14)

Live Generously
Generously responding to God by supporting the needs of the church, community and world.
I am praying that you will put into action the generosity that comes from your faith as you understand and experience all the good things we have in Christ. (Philemon 1:6)
What We Believe
Having been led, as we believe, by the Spirit of God to receive the Lord Jesus Christ as our Saviour, and on the profession of our faith, having been baptized in the name of the Father and of the Son, and of the Holy Ghost, we do now in the presence of God, angels, and this assembly, most solemnly and joyfully enter into covenant with one another, as one body in Christ.
We engage therefore, by the aid of the Holy Spirit, to walk together in Christian love; to strive for the advancement of this church, in knowledge, holiness, and comfort; to promote its prosperity and spirituality; to sustain its worship, ordinances, discipline, and doctrines; to contribute cheerfully and regularly to the support of the ministry, the expenses of the church, the relief of the poor, and the spread of the gospel through all nations.
We also engage to maintain family and secret devotion; to religiously educate our children; to seek the salvation of our kindred and acquaintances; to walk circumspectly in the world; to be just in our dealings, faithful in our engagements, and exemplary in our deportment; to avoid all tattling, backbiting, and excessive anger; to abstain from the sale and use of intoxicating drinks as a beverage and to be zealous in our efforts to advance the kingdom of our Saviour.
We further engage to watch over one another in brotherly love; to remember each other in prayer; to aid each other in sickness and distress; to cultivate Christian sympathy in feeling and courtesy in speech; to be slow to take offense, but always ready for reconciliation, and mindful of the rules of our Saviour to secure it without delay.
We moreover engage that when we remove from this place, we will as soon as possible unite with some other church, where we can carry out the spirit of this covenant and the principles of God's Word.
Doctrinal Statements
About God
God is the Creator and Ruler of the universe. He has eternally existed in three persons: God the Father, God the Son, and God the Holy Spirit. These three are co-equal, co-eternal, and are one God.
Genesis 1:1-2, 26-27, 3:22; Psalm 90:2; Matthew 28:19 I Peter 1:2; II Corinthians 13:14
About Jesus Christ
Jesus Christ is the Son of God. He is co-equal and co-eternal with the Father. Jesus was born of a virgin, lived a sinless human life, and offered Himself as the perfect sacrifice for the sins of all people by dying on the Cross. He arose from the dead after three days to demonstrate His power over sin and death. He ascended to Heaven's glory and will return again someday to judge the living and the dead.
Matthew 1:22-23; Isaiah 9:6; John 1:1-5; 14:10-30; Hebrews 4:14-15
I Corinthians 15:3-4; Romans 1:3-4; Acts 1:9-11; I Timothy 6:14-15; Titus 2:13
About The Holy Spirit
The Holy Spirit is co-equal and co-eternal with the Father and the Son of God. He is present in the world to make men aware of their need for Jesus Christ. He also lives in every Christian from the moment of salvation. He provides the Christian with power for living, understanding of the Word of God (the Bible), and guidance in doing what is right. He gives every believer spiritual gifts when they are saved. As Christians, we seek to live under His control daily.
II Corinthians 3:17; John 16:7-13; 14:16-17; Acts 1:8; I Corinthians 2:12, 3:16; Ephesians 1:13, 5:18; Galatians 5:25
About The Bible
The Bible is God's Word to us. Written by human authors under the supernatural guidance of the Holy Spirit, the Bible is the supreme source of truth for Christian beliefs and living. Being inspired by God, it is the truth without any mixture of error in the original autographs.
II Timothy 3:16; II Peter 1:20-21; II Timothy 1:13; Psalm 119:105, 160; Psalm 12:6; Proverbs 30:5
About Human Beings
People are made in the image of God, to be like Him in character. People are the supreme object of God's creation. All of us are marred by a disobedient nature toward God called SIN. This nature separates people from God.
Genesis 1:26-27, 9:6; Romans 6:23; Galatians 3:22; Ephesians 1:7, 4:26
About Salvation
Salvation is God's free gift to us, but we must accept it. We can never make up for our sin by self-improvement or good works. Only by trusting in Jesus Christ as God's offer of forgiveness can anyone be saved from sin's penalty. When we turn from our self-ruled life and turn to Jesus in faith we are saved. Salvation begins the moment one receives Jesus Christ into their life by faith. After this we begin to develop a closer relationship with Jesus Christ through prayer, Bible Study, and fellowship with other believers through the process of Sanctification. Finally, when our earthly lives are over, we spend eternity with God in heaven, also called Glorification.
Romans 6:23; Ephesians 2:8-9; John 14:6, 1:12; Titus 3:5; Galatians 3:26; Romans 5:1
About Eternal Security
Because God gives us eternal life through Jesus Christ, the true believer is secure in that salvation for eternity. If you have been genuinely saved, you cannot lose it. Salvation is maintained by the grace and power of God, not be the self-effort of the Christian. It is the grace and keeping power of God that gives us this security.
John 10:27-29; II Timothy 1:12; Hebrews 7:25, 10:10, 14; I Peter 1:3-5
About Eternity
People were created to exist forever. We will either exist eternally separated from God by sin, or eternally with God through forgiveness and salvation. To be eternally separated from God is Hell. To be eternally in union with Him is eternal life. Heaven and hell are real places of eternal existence.
John 3:16; John 14:17; Romans 6:23; Romans 8:17-18 Revelation 20:15; I Corinthians 2:7-9